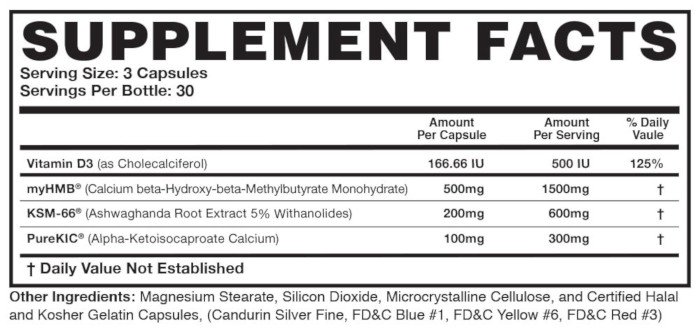 Lean Muscle Gainer
Magnum Hard Muscle Builder is the strongest muscle builder for natural athletes. When Hard Muscle Builder is combined with high-intensity weight training, your gains will be quicker and more consistent than ever before. On a low-calorie diet, Hard Muscle Builder will allow you to retain more lean muscle throughout your diet. 
Magnum Hard Muscle Builder is formulated with 3 of the most innovative and patented ingredients for muscle and strength gains. Hard Muscle Builder helps boosts strength, increases your testosterone levels, combats stress, and lowers the muscle-cannibalizing hormone, cortisol. Now you can stay natural while achieving a lean muscular body with Hard Muscle Builder.


Recommended Dose: Take 3 capsules daily.  1 capsule in the morning, 1 capsule prior to training, and 1 capsule immediately after training.  On non-training days take 3 capsules throughout the day.
Do not use if you have had a myocardial infarction (heart attack).
Do not use if you are under 16 years of age, pregnant or nursing.
Consult your physician before use if you have a medical condition or are taking any prescription.
Keep out of reach of children.
Store in dry place.